Tyler Business Legal Disputes Attorney
Filing and defending a broad range of business lawsuits
If you believe that your business has a legal dispute with another party, your first call should be to an experienced business lawyer who handles disputes. An attorney can explore options to resolve the dispute, such as mediation or arbitration, and can help you file a lawsuit if necessary. If you do go to court, an experienced attorney can present evidence and arguments in favor of your claim.
Similarly, if another party has filed a legal claim against your business, you always want to be represented by a lawyer who understands how to successfully defend against legal claims. There are many potential procedural and substantive legal defenses that may be used during litigation to have a lawsuit dismissed or to have the jury or judge find in your favor. Tyler business attorney Lindsey Birdsong understands how to represent businesses on either side of a lawsuit and how to achieve the most favorable outcome possible for each client.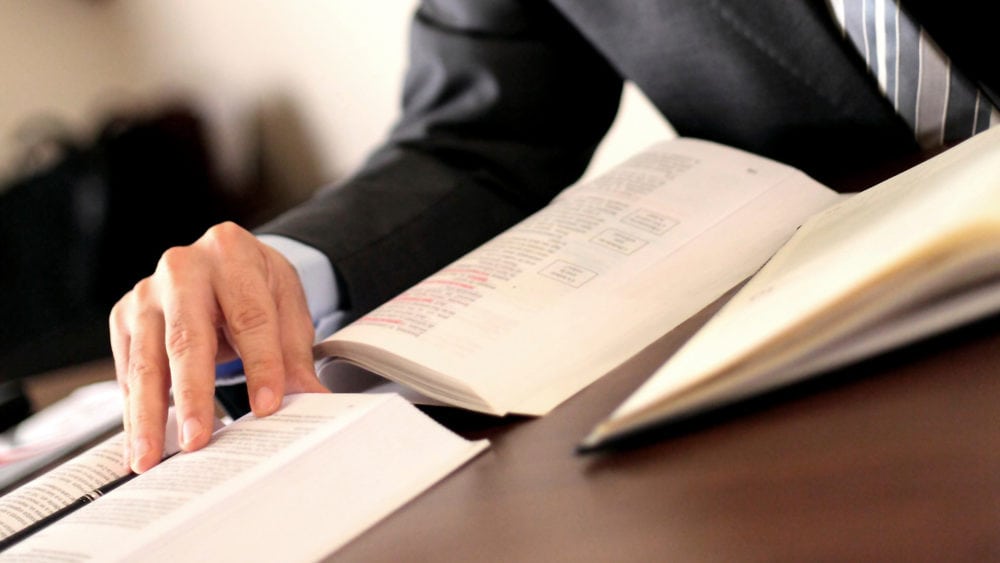 Work with an Experienced Business Law Attorney
Lindsey Birdsong, PC can provide you with the personal attention your business needs and deserves, with exceptional legal experience and a strong familiarity with business law.
Common issues in business lawsuits
Legal disputes involving businesses may arise under numerous circumstances and can involve many different legal issues. Some common reasons that businesses find themselves in a dispute include the following:
Breach of contract
Unfair or unenforceable contract provisions
Fraud or misrepresentation claims
Intellectual property issues
Real estate transactions gone awry
Warranty challenges
Liability for injury on the business premises
Slander or libel
These are, of course, only some examples of issues that may lead to business disputes and lawsuits. Each type of case will have unique issues of law and options for resolution both in or out of the courtroom.
Alternative Legal Dispute Resolution in Tyler, TX
Resolving Business Disputes Outside of Court
There are a variety of methods to resolve business disputes that allow owners or other stakeholders to avoid litigation. The two most common forms of alternative dispute resolution (ADR) are arbitration and mediation. The Law Office of Lindsey Birdsong has served countless business owners in the Tyler area to resolve business disputes through alternative dispute resolution, as well as representing business clients in court.
Negotiation, Mediation, and Arbitration
Initially, disputes, such as contract disputes, shareholder disputes, partnership disputes or other business-related issues may be resolved through negotiation. When this is not successful, moving forward to other ADR methods is often either required under the terms of the contract or chosen as a method to avoid the costs of litigation.
Mediation as an initial type of alternative dispute resolution can be effective in resolving disputes outside of court. This form of ADR is less formal than arbitration. In mediation, the parties involved come together with a trained mediator to work out an agreement or settlement. The success of this process can in large part be based upon the skills of the mediator as the two parties are frequently a great distance apart in how they view the dispute and how it should be resolved.
Mediation as an ADR technique can be implemented for a wide range of disputes, including corporate or partnership disputes, contract disputes, entertainment law matters, for insurance claims, shareholder disputes and others. We have a great deal of experience as a mediator, and have assisted many business owners and others to resolve serious disputes through this ADR method. Arbitration is a more formal type of alternative dispute resolution. In arbitration, the matter is taken up almost like a "mini-trial." There is a certain amount of discovery, similar to preparing for a trial, with simplified rules of evidence. Arbitration can last for several days, sometimes longer, based upon the complexity of the specific issues in the case.
The process of arbitration usually involves a panel in which each party in the dispute will either agree upon one arbitrator, or in other cases, each selects their own, and a third is chosen by the arbitrators themselves, or the court may appoint an arbitrator. Texas state law regarding arbitration, the Texas General Arbitration Act (TGAA) outlines the rules related to awards in arbitrations, the right to appeal an award and other important facts that could impact your specific case.
Arbitration can be a complex issue, as the parties involved could be located in different states with different laws and case law that could impact your case. The Federal Arbitration Act can preempt state laws that are in conflict. Obviously, it is necessary to have an arbitrator that has a great depth of understanding of both Texas and Federal law, so that the matter is resolved with a better chance of avoiding an appeal if it is favorable to you and your business.
The decisions at arbitration are considered legally valid, irrevocable and enforceable. The first step is to determine if the dispute your business is involved in is within the scope of the agreement you have with the other party. We should review your existing contracts and agreements to assist you to determine if you have the right to compel arbitration. This decision will be based upon evidence that is sufficient to establish this right, and we are very familiar with all of the matters necessary to get this form of ADR moving forward.
Contact an experienced Tyler business legal disputes lawyer for help
If your business is involved in a legal dispute, you should have an experienced business attorney on your side whether you are the plaintiff or defendant in the case. At Lindsey Birdsong, PC, we are committed to providing the highest quality of representation to our business clients, especially when they are involved in a lawsuit. Business owners should not hesitate to schedule a consultation with us to discuss their case.