Corporate Record Maintenance & Compliance Attorney Tyler
Tyler Business Law Attorney
Federal and state laws require corporations to maintain proper records and comply with certain regulations. Failure to do so can compromise the integrity of your corporation and your business. The law office of Lindsey Birdsong can provide the security you need for properly filing all applicable corporate papers to comply with state and federal laws. Record information management is required to be kept by business entities, especially as they apply to records that affect not only your business financial and organizational records but those of customers as well.
Proper compliance with regulations concerning confidential customer or client information is necessary. Sensitive information such as credit card numbers or personal data must be properly stored and destroyed after certain time periods. A business law attorney in Tyler, TX can assist with the establishment of effective policies and procedures to maintain the security of these types of records. Not only can this avoid pitfalls in the future, but if litigation were to rear its ugly head without a proper procedure established for records retention, this could open the door to an even greater risk of liability on the part of a small or medium sized business.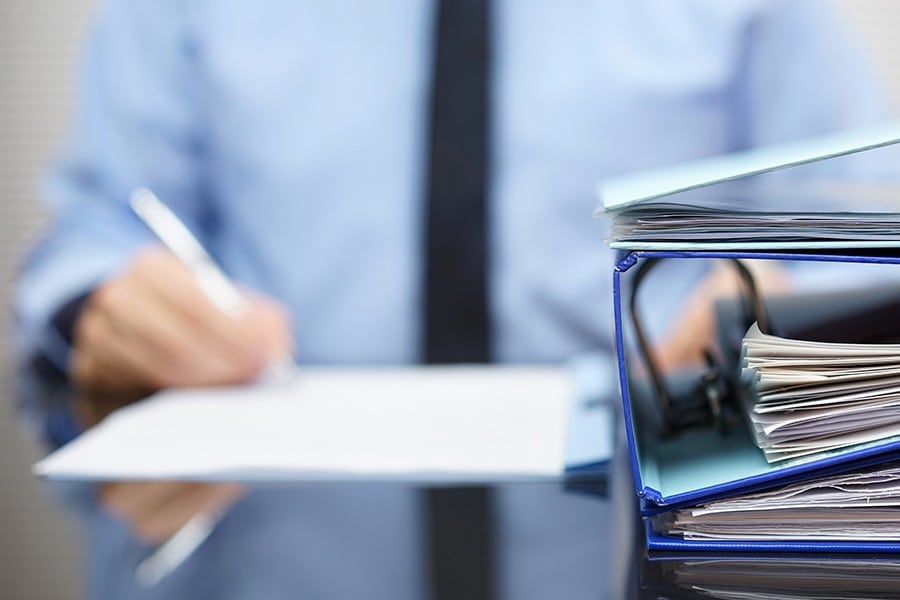 Keeping Up Your Corporate Records
Being prepared for legal eventualities is essential in this climate of frequent lawsuits. By maintaining good corporate record keeping and complying with record information management laws, you can feel secure that if a situation arises, you will be prepared to deal with it. Our firm offers you affordable and trustworthy legal representation for your specific business needs. Following an initial consultation, we will evaluate your needs and formulate an effective plan and procedures for record maintenance, should you retain our law office.